Happy Birthday America!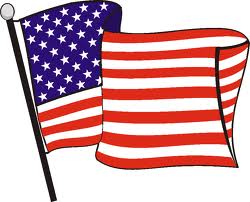 In honor of the 4th of July I wanted to let you know about several great deals today:
First off you can save 40% on web hosting today only through my hosting provider, HostGator.com.  If you have been looking to add additional hosting or get some hosting for your websites, then now is the time to do so!  Click here to check out all that HostGator has to offer.
Another great deal that is ongoing is that GoDaddy is now offering $1 domains again.  That's right, you can get one domain for just $1.18 (that includes ICANN fees).  It's only good for one per customer and expires after a certain number of uses, so hurry up and make sure you get in on this deal now.  See the end of the post for the promo code to use for this great deal.
If you need some suggestions on a domain to register here are some great picks that were available at the time of this posting:
To get your discount be sure to enter promo code JILLIAN1 at checkout.  Note you must you a credit card for payment to get this deal.
One last deal today…be sure to check out my Steal Of The Day page where you can get today's great domain for under $15!  Check it out here to see if it's still available.
Have a happy, fun, and safe 4th of July!